David Foster Wallace Wiki: Infinite Jest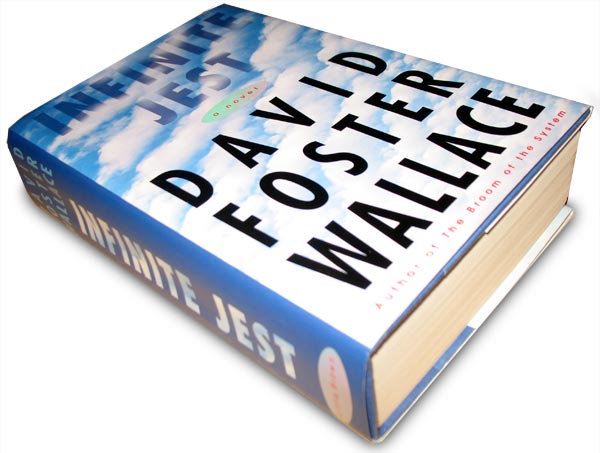 Welcome to the Infinite Jest Wiki
To become a contributor/editor, Create an account.
This is the newly created Wiki for David Foster Wallace's Infinite Jest, published in 1996 by Little Brown. Besides using the page-by-page annotation, you can also read the reviews, or provide insights or observations.
Special thanks to Andrew Mathis whose own IJ wiki has been folded into this one. Andrew's content gives the page-by-page annotations a great kickstart. And to Erik Ketzan who encouragement and prodding was instrumental in getting this all together. He runs his own Literary Wiki website.
The new Infinite Jest wiki has arrived!
This wiki is Virgin Territory. Be the first on your block to amaze the world with your perspicacity!
How to Use this Wiki
The Spoiler-Free Annotations by Page allows the reader to look up and contribute allusions and references while reading the book, in a convenient and spoiler-free manner.
Apart from that, it's up to you.
Page by Page Annotations
An alternate form of commentary on the text. The guiding principle of these annotations is to remain spoiler-free, so that readers can follow along without the fear that later parts of the book will be revealed..
Wallace Wiki Help and Contributor Guidelines
Click here for help with editing and creating pages.
We have a few conventions we ask that you follow:
To open a discussion on an individual listing of the Alpha Index or Page by Page Annotations, give it a name that identifies the alpha listing (eg [[Discussion Subject|'''DISCUSSION''']]) and notice that the visible name will be "DISCUSSION" in bold and full caps, so it stands out a bit.
External Links
Featured Article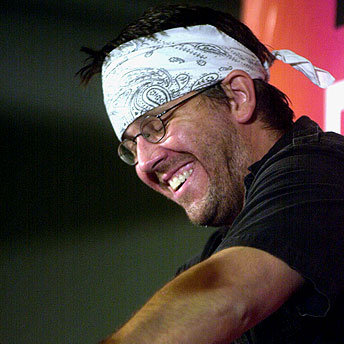 If you haven't read
David Lipsky's
excellent and sad
"The Lost Years & Last Days of David Foster Wallace"
, which appeared in
Rolling Stone
in the Oct 2008 issue, now's your opportunity. It's
very
good and available online at
RollingStone.com
.
Gallery
Below are some of the images you will find on Pynchon Wiki.

Enjoy...